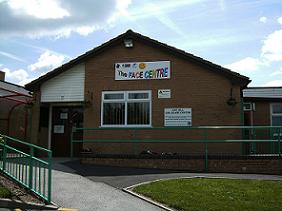 ---
Welcome to Oakhill Preschool, we are an Alliance childcare service located in Tamworth in the county of Staffordshire.
We offer 44 Ofsted-registered places and are registered as Good by Ofsted.
Our committed, friendly and well-qualified nursery team provides high quality care and learning for children aged between 2 and 5 years.
We follow the Early Years Foundation Stage (EYFS) with a focus on learning through play and actively encourage parents to become involved in the life of the nursery.
To make an enquiry please download our form here - Enquiry Form
---
Opening times and rates
We are open from 9.00 am to 3.00 pm Monday to Friday, during the school term.
Morning Session 9.00am - 12.00pm
Afternoon session 12.00pm - 3.00pm
Our session rates are £14.50 per session or £29.00 per day with an increase scheduled for 1st April, 2021 to £16.00 per session.
---
We offer
Funded childcare for qualifying two year olds and all three and four year olds
Safe, friendly and fun place for you and your child
Learning through indoor and outdoor play activities
A well-qualified, kind and caring team
A dedicated person to give focused support to your child.
---
Welcome
A big welcome to all of our new starters, lots of new faces who are starting their settling in sessions well. Parents are always welcome to stay with their child until they feel comfortable to leave them, staff will support you and you child through this journey.
Settling in starts with 1 hour in the room with parents. For second settle - if the parent is happy they are more than welcome to wait in the foyer, always close by if their child feels upset.
For the third session - parent to wait in foyer or leave the building for a short time (must be contactable) if we feel we need to call back as their child is upset.
This is the basic settle process but some children need more settles as they build their confidence and attachment with Key Person and staff. We discuss with parents a start date when parent is happy to leave their child. There is no stipulation of settling in process — it can take one week or up to a month, dependent on the child.
---
30 hour funding
We offer the 30 hours funded childcare scheme which is available to working parents within a certain criteria.
Find out more at the government's Childcare Choices website or visit Staffordshire County Council's website.
---
Ten Steps to Healthy Toddlers
We promote healthy and active children and are introducing the "Ten Steps for Healthy Toddlers" which is supported by The Infant and Toddler Forum.
Following the Ten Steps forms a good start for your toddler, following healthy food and drink intake and being active. The website shows a practical guide on what food to offer, portion sizes and how to follow routines for mealtimes.
We provide healthy snacks (morning and afternoon session), which are planned on a monthly cycle, eg: Yoghurts, fruit, vegetables and salad crunchy sticks, pitta bread with selection of dips. We only serve milk or cold water. Alternative foods and drinks are offered as a replacement if any child has allergies or intolerants to certain foods or drinks.
---
: Dates for your Diaries: Term Dates:
Spring Term
Inset Day: Monday 4th January, 21
Term: Tuesday 5th January 21 - Friday 12th February 21
Half Term: Monday 15th February 21 - Friday 19th February 21
Term: Monday 22nd February 21 - Thursday 1st April 21
Summer Term:
Easter Holiday: Friday 2nd April, 21 - Friday 16th April, 21
Term: Monday 19th April 21 - Friday 28th May 21
Bank Holiday: Monday 3rd May 21
Whitsun Holiday: Monday 31st May 21 - Friday 4th June 21
Term: Monday 7th June 21 - Wednesday 21st July 21
An additional 3 Inset Days to be arranged - dates to be confirmed
------------------------------------------------------------------------------------------------------------------------------------------------------------------------
During the Covid 19 Lockdown:
During the recent Covid 19 Lockdown, we kept in contact with our children and parents through our online database system, worksheets, receipes, ideas and suggestions were shared. The children responded and sent in their fabulous pictures, it was good to keep in touch at such a concerning time for everyone.
------------------------------------------------------------------------------------------------------------------------------------------------------------------------------
Home Learning Packs
Since the second formal lockdown, we have compiled home learning packs to support our families who are remaining at home. Familes have found these beneficial and sent photos on our database platform of their children completing the activities, we have produced maths, mark making, designing a valentines card, a spring scavenger hunt and lots more to keep the children focused and stimulated.
-----------------------------------------------------------------------------------------------------------------------------------------------------------------------------------
Christmas celebrations at Oakhill Preschool
Christmas 2020 was so much different this year but we tried so hard to keep the children enterained and happy with the Christmas festivities. Unfortunately due to no parents / carers being allowed within the building due to Covid, we videoed the children signing their favourite Christmas rhymes, this was so pleasnt to watch and parents made lovely positive comments that they enjoyed it. Well done children.
Zoe (Mother) Oakhill Pre-school) - Well done all the children xx
Claire (Mother) (Toddlers, Oakhill Pre-school) -

Aww gorgeous thanks girls and merry Christmas to u all xx
Kamil (Father) Oakhill Pre-school) - Thank you and Merry Xmas all xx
Sylwia (Mother) Oakhill Pre-school) - Lovely singing. Merry Christmas.
Angelina (Mother)
Toddlers, Oakhill Pre-school) -

Wow.... that's fantastic work from staff n all our children and it's nice to




be able to watch it so thank you so much xxxx
---
"Was nice having the one to one time with Logan and seeing him play, try and make biscuits without eating them first" - Zoe
---
Forest Fun: Learning through play and exploration
We take pride in our Forest Fun sessions which the children are engaging in well. The sessions we are currently running are Monday morning for the younger Toddler children and Wednesday morning for the Preschool children. The forest fun is in a large wooded area which is fully enclosed and within the setting site. We request that children wear appropriate clothing and supply wellies as it is accessed up a slopped step area .
The play is essential for children's development, building their confidence as they learn to explore, to think about problems and to relate to others, all this reflects within the EYFS framework, with concentration on Understanding The World, Literacy, Communication and Language, Personal, Social and Emotional Development, Maths, Expressive Arts & Design and Physical Development.
"Taking Risks", "Investigating", "Solving problems", "Exploring", "Creating", "Being with others", "Independence", "Engaging", "Persevering